This founder wants to detect diseases with AI
The startup Oxford Immune Algorithmics is part of the current class of the Leipzig SpinLab. It wants to detect diseases faster with the help of artificial intelligence.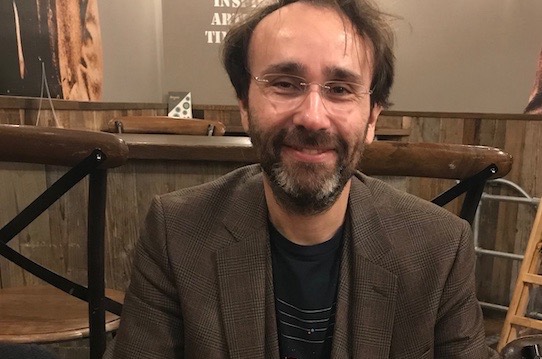 Leipzig/Oxford. Only very few people have their blood checked regularly. Yet the lifeblood can reveal a lot about the body. Diseases such as diabetes, hepatitis, heart attacks and even cancer can be detected and combated at a very early stage.
To help more people take advantage of this opportunity, the startup Oxford Immune Algorithmics has combined three things: a mobile blood collection method, cloud servers and artificial intelligence. Co-founder Jürgen Riedel reveals what this is all about in an interview with Founderella.
Founderella: Mr. Riedel, with your company you are transferring the principle of machine learning to the human immune system. How does that work exactly?
Jürgen Riedel: Normally, when you are sick, you go to the doctor and often a blood analysis is then done. This ultimately provides information about the patient's state of health. Together with my co-founder Hector Zenil, I would like to speed up this process. We have launched a portal in which data from blood tests is collected in the cloud and analyzed with the help of artificial intelligence. Users can take a few drops of blood from their finger using a test kit and then send a tube with the blood to us.
More interesting, however, is another variant we are currently working on. It will also be possible to analyze the distribution of white and red blood cells in a drop of blood using a method we have specially developed on site and send the data directly to the cloud.
…