This man helps you through the startup jungle
With his Toronto based company, baboonsoft, Moe Katib enables small businesses to get a sophisticated technical infrastructure for a reasonable price.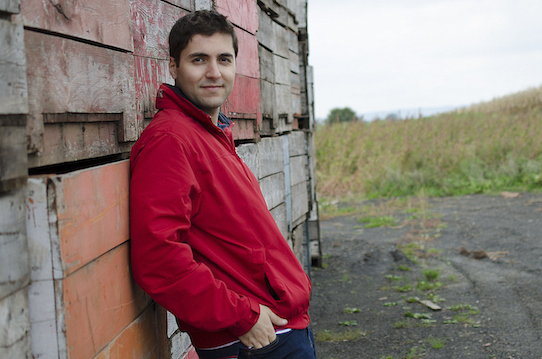 Tell us something about your company. What is your business model?
We support entrepreneurs and small business founders to build a technical infrastructure. The reason we do this is because we believe the future is all about technology, and we believe that technology solves quite a lot of problems and challenges that exist today.
How do you support them in detail?
Let's talk about automation for example. When a business sells a product they have to issue an invoice and communicate with the client, and that takes a lot of time. Therefore we create a portal where the client can actually login to purchase everything. Later the system automatically creates an invoice and receives the payment. Employees that were doing this before can now do other, more creative things.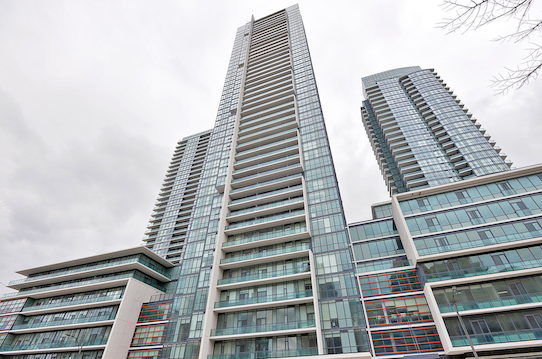 Do especially small business owners know about these opportunities?
Not really. When you tell them about this, it sounds kind of magical to some of them. Furthermore they say, I don't have 100,000 Dollars to spend. It's necessary to inform them that it doesn't cost that much. You still have to make an investment, but it is not that significant.
So you enable small businesses to bring their potential on the ground?
Correct. What we do is that we fill up the technological gap. We show startups ways to help that they didn't know before, and we do this from Canada. However, instead of us developing everything in-house, which would take a significant amount of resources, we direct and outsource some of the work.
It's not really an outsource, we partner with existing companies around the world and we brought them all under the umbrella of baboonsoft, so they become our partners, and they are basically working with us.
What are they doing for you?
In Canada we create the system and the structure. We meet with the entrepreneur or business owner, they tell us their challenges or the solution that they want to build. We discuss that with them in person or on Skype depending on the location, and then we build the system structure for what they are trying to accomplish.
What method do you use for developing this structure?
We love the lean method, and remove all the unnecessary features that you can survive without at an early stage. This helps keep the costs down and have the project completed sooner.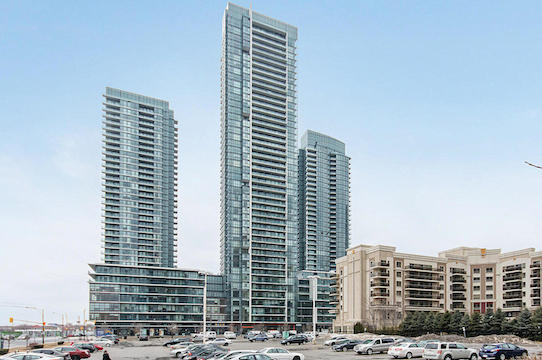 How does the collaboration with your partner companies work?
Instead of having to pay a high hourly price for a software developer in Canada, which would translate into higher costs to the clients, we partner with companies around the world, for example in India, the Philippines, Ukraine, Portugal, and in central Europe.
We monitor the work to ensure it is performed within our high standards and best practices in the industry, and we communicate with our teams continuously. Afterwards we check the code here in Canada. The client works directly with us and all the communication happens between them and baboonsoft.
This gives them the peace of mind that a Canadian company is being responsible for their project and overseeing all the work. This method allows us to drop the price for the clients significantly. On the other hand we still pay our partners in other countries above average rates.
Let's come to the name baboonsoft, what is it about?
Baboons are one of the smartest animals in the jungle. The idea is that a startup or a small business is in kind of a jungle. In the jungle you don't know what's going to face you, what's going to be a hundreds of meters from where you are. So you are pretty much in the dark. However, the baboons know how to go from one tree to another, how to basically get you away from predators.
Translated into the startup world this means that we are the baboons that help people avoid mistakes and get to the next phase they are looking for.
What was the motivation to start your own company?
I built a few applications and always thought about myself as an entrepreneur, even when I was an employee. At that time I tried to develop my own app called "Voxvibe", which is a social network for polls. Through that and other experiences I learned how tough development can be, and the need for a better infrastructure.
What were the next steps?
At first I looked after agencies in Canada, but I realized that the numbers in terms of costs were insane, there is no way a startup can afford this. The second option usually is freelancers, but that is a tricky area. On the one hand they are sometimes unreliable, and on the other it is difficult to monitor their work. Furthermore, what happens if you need them later after the app is finished and they are not available?
So it immediately struck me, how can we solve this problem? There are a lot of people like me that need a solution. So I started looking for companies around the world, I was filtering, and then I started hiring some. Next, I structured it, partnered with these guys, and saw how it went. So far it has been fantastic.
Was it difficult to find these companies?
Yes, it took me actually almost a year. Sometimes I found companies that where good at development but bad at design, and then I found some that where good at design but bad at development. It wasn't easy.
Do you have investors or do you bootstrap?
We have no investors. Baboonsoft started thanks to the support of Aly Rajab, my former employer, the CEO of the Canadian Language Learning College (CLLC), as he became my first client. He has been a great mentor and has really supported our company from the beginning.
How many people are you right now at baboonsoft?
We are three in Canada at the moment and around the world we have 55 developers, designers and project managers that work with us.
What did you learn through the founding process?
When we first started, we were focused on entrepreneurs, and only on entrepreneurs, to help them build and develop their own apps. But not all people that showed up were really entrepreneurs. For example some people had an idea and wanted us to make it develop it without supporting either in work or financially, expecting just to jump in when the app was ready. That has nothing to do with entrepreneurship. Real entrepreneurs work after hours, invest a lot of their time, effort, and resources and do a lot to solve problems.
The other thing is, sometimes you think that a solution is incredible, and a lot of people tell you so, but if you ask them if they would be willing to pay 10 bucks for it they'll say "No". Even though they say "it is incredible" they may not need it. So we advice startups to start very lean without unnecessary features and create the product that people want.
Are your customers from all over the word or mostly from Canada?
We have several clients in Canada but also in USA, Mexico and Germany.
How is Toronto's startup scene? Is it very vivid?
Yes it is. There are a lot of startups in Toronto. Also in Waterloo, especially technology based startups. And of course, there are a lot of startup events. For example there is something called "The startup day". During that day a bus takes you from one startup to another. In general there is a lot of support for startups in Canada from both the government and the private sector. This support comes in the form of grants, incubators, startup and small business loans, among others.
Furthermore there are many competitions for startups, and we would like to organize one. We are looking to create a competition for entrepreneurs and startup founders to build something that will have an impact on the local economy. To realize this, we want to partner with an incubator. They will provide the mentors and judges, and we will develop the app for free. The idea is that you have to think of something that is going to improve the local economy and have a positive impact.
This competition will also help entrepreneurs find investors, and it will help us get publicity. We believe that we have an amazing product (services), but if nobody knows about it, that is not good.
What goals do you have for baboonsoft?
We intend to work with a few selective startups and grow with them. We don't want to receive hundreds or thousands of clients, but we feel, if we are focused on smaller ideas, the benefit we can provide is much bigger. For example, we are about to launch a product called "Farm Bucket", which is a social network for farmers. As a farmer you'll be able to create a farm profile with the app, list your products and sell them.
We are basically trying to bring the farmers' products directly to the end consumer. Farmers will also have the opportunity to do crowdfunding to support some of their projects. By using the app users will be supporting their local market and their farmers.
Mr. Katib, thank you for the interview.
Interview: Stephan Hoenigschmid