BMW heiress invests in Freital startup
Several investors put 3.4 million euros into the company. The packaging specialists want to use the money to take off internationally.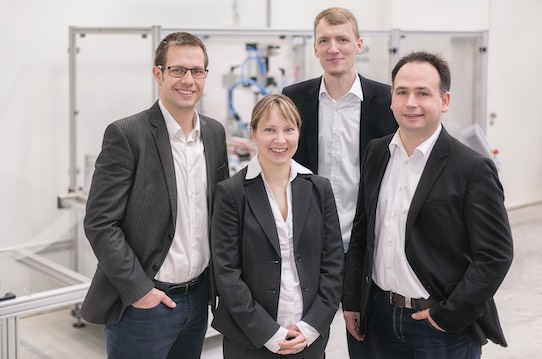 Freital. Good news for the Freital packaging specialists from "watttron". According to the start-up company, it has received financing of 3.4 million euros. The financial blessing comes from the investment company SKion owned by BMW billionaire heiress Susanne Klatten, the technology investor Constantia New Business from Austria, LAUDA DR. R. WOBSER holding company and the Technologiegründerfonds Sachsen.
Platform technology also for other markets
"This is a very important support for our next big step," says Marcus Stein, managing director of "watttron" GmbH, happily. With the help of the existing platform technology, the company wants to serve customer requirements worldwide in the future.
"From the very beginning, our strategy was to attract long-term oriented investors who can give us more than growth capital. We also benefit from their experience and thus come closer to our goal of building market leadership in various industrial sectors", says the managing director.
The Saxon technology start-up "watttron" develops and produces novel heating systems that are used in industrial processes for precise heating. The patented heating technology optimizes packaging so that as little material and energy as possible must be used in production. The process allows precise temperature control even for large areas to be heated and thus facilitates the processing of bio…