Startup connects global talent with local industry
Small and medium-sized companies are almost invisible to international graduates in Dresden. The career network Intap wants to change this now. It has already achieved its first successes.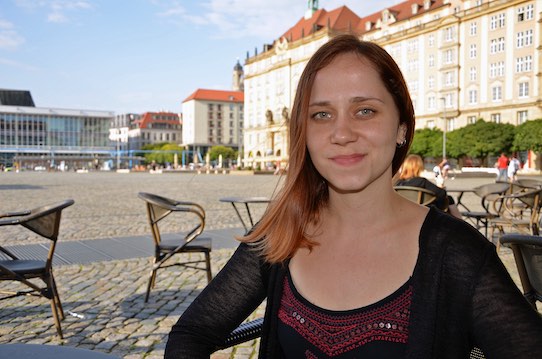 Dresden. Good ideas do not have to be complicated. The Dresden human resource start-up "Intap" proves this. It brings foreign students and small and medium-sized companies into contact with each other. Valentina Sokolova (28), a foreign graduate, explains why this is important. 
Difficult job search in Dresden
"I really like Dresden and I wanted to stay in the city after my studies. However, it wasn't so easy to find a job," says Valentina Sokolova. Although the Russian has a Bachelor's degree in microelectronics and a Master's degree in business administration, the search proved difficult. "I went to Berlin and Munich more often for job interviews and thought I had to say goodbye to Dresden now," says Sokolova. 
By chance, at an event on the TU Dresden campus, she then discovered the international talent project for Dresden (intap), which is run by Scientists into Business GmbH. Essentially, it is a career network for foreign students. With networking events, consulting services and a database, it helps them to find a job.
Medium-sized companies undetected by internationals
"Small and medium-sized companies were not something I had previously considered. It was only through Intap that I got to know numerous interesting companies", says Valentina Sokolova. Among them are well-known Saxon start-ups such as Wandelbots or Staffbase. However, they seem to be well known especially within the start-up scene. Despite their increasing popularity, they are still unknown to some foreign students. It is precisely this untapped potential that Intap wants to tap in…