One million euros for WAKU Robotics
The Dresden start-up wants to use the high industrial demand for robots to expand internationally. New products are also planned.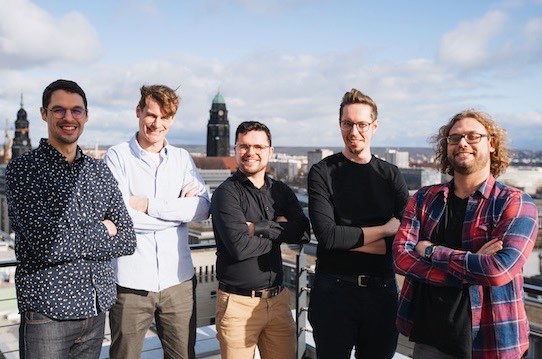 Dresden/Berlin. The Dresden and Berlin-based start-up WAKU Robotics has completed its first round of financing. According to the company, the Technologiegründerfonds Sachsen, the innovation platform Plug and Play and the former managing director of Vattenfall Europe, Hans-Jürgen Cramer, are investing a total of one million euros.
Matching robots hard to find
"Robots will be the future workforce. Demand is high, but procurement is often difficult and time-consuming due to the lack of market overview, manual design of the solution and complex integration processes. We are highly motivated, supported by strong investors, to play a decisive role in shaping the rapidly growing robotics market", says Victor Splittgerber, co-founder and managing director of WAKU Robotics. The money is to be used for international expansion and the further development of products.
Customers from the logistics and e-commerce industry
Current customers include international logistics and e-commerce companies as well as providers of warehouses and production facilities. They are already using WAKU's know-how in the form of the independent comparison platform for robots "LotsOfBots" as well as the Online Robot Solution Designer, which can be used to track down tailor-made robots for the respective application.
WAKU Robotics…