Looking for a machine? These founders can help
After searching in vain for a printing press on the internet, two founders from Chicago created a search engine for machines. The startup expands rapidly.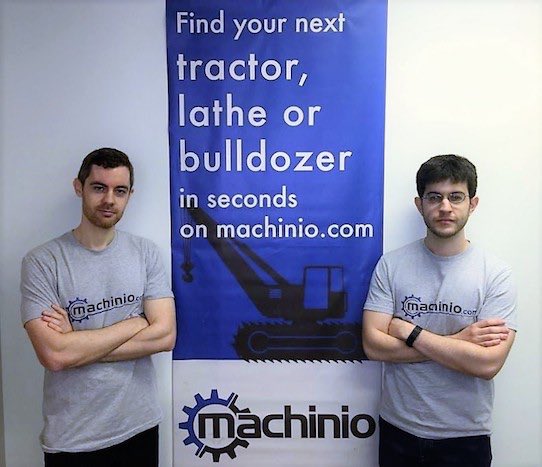 Chicago/Berlin. It all began with the search for a printing press. Dan Pinto (29), who was working in 2012 as a developer in Chicago, was asked to help find a printing press online for a friend who sold them in Ecuador. After struggling to find one for 45 minutes, he ended up building technology to gather listings off the web and aggregate them all in one place.
Pinto, a college graduate from Northwestern University, and Dmitriy Rokhfeld (30), a college graduate from Duke University, knew each other from their early school years together in Miami. Throughout the next few months, Pinto and Rokhfeld, now co-founders, worked on building Machinio – which launched in early 2013.
Machinio is a search engine aggregating over one million active used equipment listings in every major category (agriculture, construction, machine tools, trucking, woodworking etc.) and connecting buyers and sellers worldwide. The technology used to gather listings, which is now proprietary, is currently growing very fast in the market and provides a comprehensive database for used equipment.
These founders print electric motors