Staffbase takes over startup for employee surveys
For the first time the Chemnitz-based company is going on a shopping tour. It's reacting to the new needs of their customers.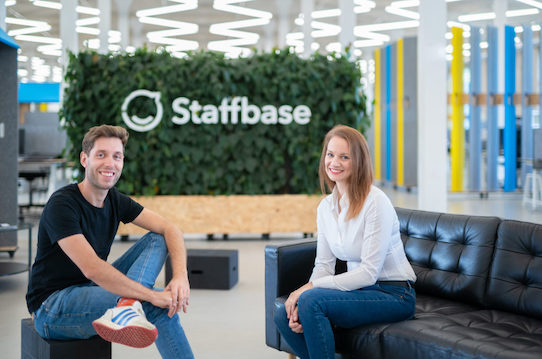 Chemnitz. The Chemnitz startup Staffbase has taken over the Berlin company Teambay. Staffbase announces this on its website. Teambay is a provider for employee surveys. It gives companies the opportunity to actively involve their employees in the development of their workplace on topics such as satisfaction, productivity and leadership. The application should complement the existing platform of Staffbase.
Help with change processes
"In fact, many of our customers need support when change projects are on the agenda. With the new possibilities of Teambay in the Staffbase platform, the dialog with employees during major transformations becomes a matter of course for them and is much easier to implement operationally than before," says Staffbase founder and managing director Martin Böhringer.  
Staffbase says it is the market leader for employee apps and has currently more than 400 customers. The startup has simply transferred the wall newspaper of companies with information such as the menu or messages of the management into an app. The press release does not reveal how much the Chemnitz-based company paid for its first takeover.
Growth despite crisis
Despite the corona crisis, Staffbase has reported significant growth. This can be attributed to the increasing strategic importance of internal communication in companies. In recent months, major customers such as EnBW, Scania and Krombacher have been acquired, according to a press release. In addition, the existing investors (Insight Partners, e.ventures, Capnamic Ventures, Kizoo Technology Capital) have participated in a new financing round with 10 million euros. 
Staffbase currently employs 300 people from over 32 nations. They are distributed internationally over the locations Cologne, Dresden, Chemnitz, Leipzig, Munich, Amsterdam, London and New York. Due to the acquisition, Berlin is added as a new location.