Remove dangerous nanoparticles from the skin
Materials with nanoparticles are regarded as a billion-dollar business. However, they can also be dangerous during production. A Dresden startup therefore wants to improve occupational safety.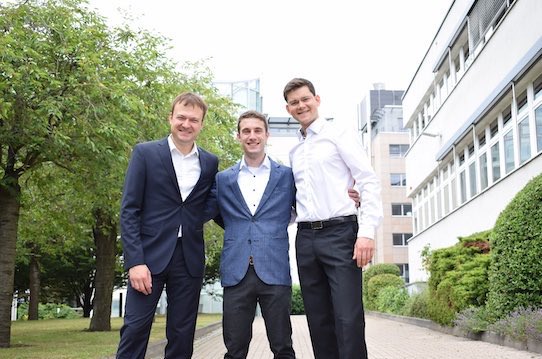 Dresden. Scratch-resistant paints, dirt-repellent surfaces, fast-curing concrete: materials with nanoparticles are considered a new miracle cure. There is no less than a billion-dollar market waiting for them. Yet there are also dangers lurking. Not so much in the end products such as paint, where the nanoparticles are already bound, but rather in industrial production and research laboratories.
Inflammation in the lungs
Despite standardized, high safety precautions, there is always unintentional contamination of the skin. "The nanoparticles cannot be removed with water and soap or other decontamination agents," says one of the founders of the Dresden-based startup Derma Purge, Felix Klee (31). That can be dangerous. If the nanoparticles (nano = Greek for dwarf) enter the body, for example through inhalation, there is a possibility that they could cause inflammation in the lungs. Inflammatory structures can in turn lead to cancer.
The background is that particles with a diameter of less than 100 nanometers are about the size of a virus. On the one hand, this gives them a large surface area and at the same time a very low mass, which is what makes the special properties listed at the beginning possible. On the other hand, due to their size the particles are also able to penetrate cell walls.
Water and soap are not enough
To protect workers from these hazards, the Derma Purge team…