New startups for Volkswagen incubator
The 4th class moves into the Gläserne Manufaktur in Dresden. The competition was tough. 114 startups applied.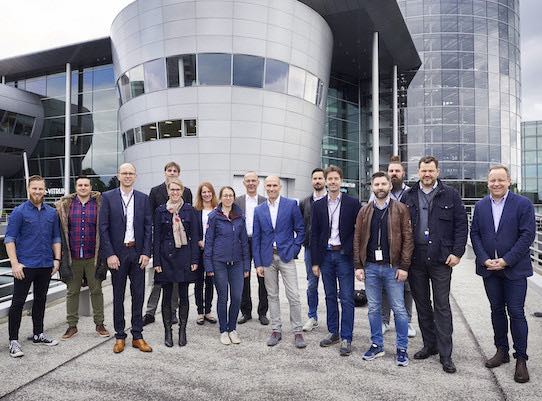 Dresden. Six new start-ups have been decided on for the founders programme in the Future Mobility Incubator at the Gläserne Manufaktur in Dresden. They will start work in the Gläserne Manufaktur in mid May 2019, where they will be able to develop their ideas for market readiness with the support of Volkswagen and the business development team of Saxony's capital, Dresden. Besides this assistance each company gets up to 15.000 Euro financial support.
The winners will develop diagnosis solutions for batteries, new vehicle navigation systems, innovative image processing, smart-home solutions for cars, and retrofit kits for autonomous driving. "We were very impressed by the wide range of ideas. We intend to develop the ideas for new mobility solutions from mid-May and prepare them for the market with our experts in Wolfsburg, Berlin and Dresden, and also the state capital of Dresden", stated Marco Weiß, head of Future Mobility & Innovation at the Gläserne Manufaktur.
"The new founders class in the Future Mobility Incubator will enhance Dresden's profile as a founder's location in the high-tech sector and amplify its magnetic attraction. We are sending a strong signal from Dresden to founders and investors throughout the world", says Dr Robert Franke, head of the Office for Economic Development of the City of Dresden.
The start-ups in detail:
AVILOO from Vienna: Aviloo is in the process of developing a diagnosis system for batteries f…