The Dresden startup Wandelbot has begun to deliver its new programming pen. One of the first customers is Siemens in Chemnitz.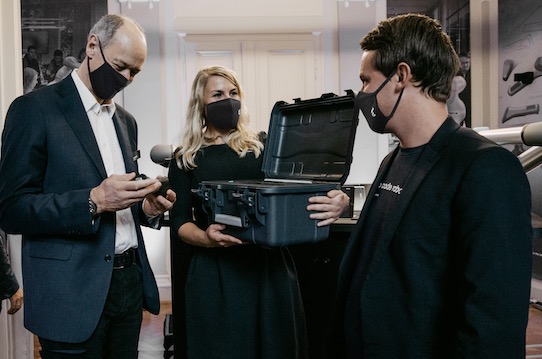 Dresden. Programming for everyone. This grassroots democratic idea has moved the Dresden-based start-up Wandelbots since its foundation in 2017, and the company is something like the Apple of the robot industry. Similar to the Californians in the home computer or cell phone market, they make sure that complicated technology is understandable even for laymen. With their latest product – the Trace Pen – this should now be even more successful.
Pen instead of jacket
While Wandelbots used to rely on a jacket equipped with sensors, with which, for example, a factory worker demonstrated a work step to a robot, which then automatically "learned" it, this process will in future be carried out with the help of a wireless programming pen: the Trace Pen. In concrete terms, it works like this: The user uses the trace pen to show the robot the path to be learned ("path") on the workpiece, before the movement is visualized almost simultaneously by the Wandelbots software in the app belonging to the product. The user can then refine the path on the tablet intuitively and in the sub-millimeter range.