Freital startup Watttron has new sales director
The employee now hired brings with him decades of experience in the packaging industry. The Dutchman's international expertise is particularly in demand.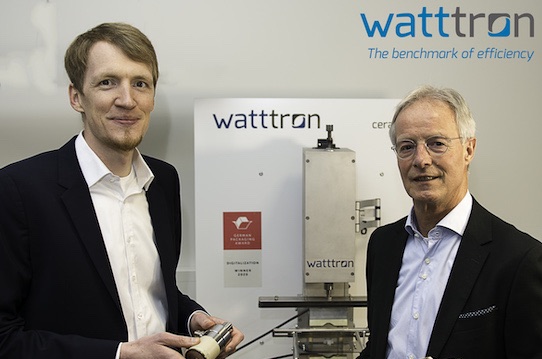 Freital. The Freital-based startup Watttron has a new head of sales. As the company announced, 61-year-old Ton Knipscheer has been responsible for international sales at Watttron since the beginning of April. The packaging expert is a native of the Netherlands and previously worked for the Weidenhammer Packaging Group, among others. According to Watttron, he brings many years of experience in management positions in various packaging companies based in Europe.
Global outreach for new employee
"With our innovative platform technology, we want to serve customer requirements worldwide in the future. We are building on Mr. Knipscheer's decades of expertise specifically his experience in the packaging industry and the formation of long-term cooperations with well-known brand owners as well as medium-sized co-packers," said Watttron CEO Marcus Stein.
The Saxon technology startup Watttron develops and produces novel heating systems that are used in industrial processes for pinpoint heating. The patented heating technology optimizes packaging so that as little material and energy as possible need to be used in production. The process allows precise temperature control even for large areas to be heated, facilitating the processing of bio-based and recycled materials.