CIA participates in Dresden Startup
The founders of Morpheus Space want to use the money to ramp up production. In addition, the propulsion systems of the satellites are to be improved.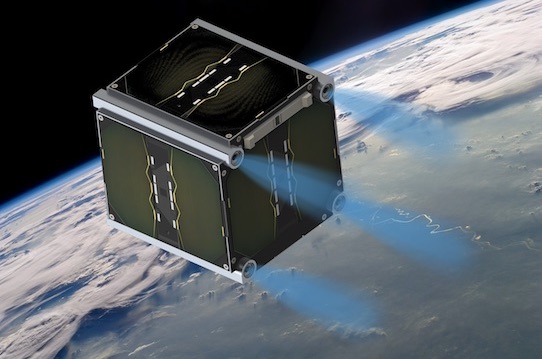 Dresden. The Dresden-based space launch company Morpheus Space has completed its first round of financing. According to the company, the investors include the venture capital company In-Q-Tel of the American secret service CIA. This was first reported in the Wirtschaftswoche. In addition to In-Q-Tel, Vsquared Ventures, Lavrock Ventures, Airbus Ventures and Techstars are also joining the startup. Morpheus Space did not give any information about the exact amount of the cash injection.
Stable partners in turbulent times.
"We are more than thrilled to close our funding round with an incredibly strong syndicate, especially in these difficult times. I believe such times bear enormous potential for disruption and we are excited to herald the second phase of the NewSpace revolution with Morpheus Space," said CEO and co-founder Daniel Bock. In addition, Richard V. Spencer joins the fast-growing team on the Board of Directors, Bock said. Spencer served as Secretary of the Navy until the end of 2019 under U.S. President Donald Trump and in July 2019 as U.S. Secretary of Defense on an interim basis.
In 2020 Morpheus Space won the first price of the "Sächsischer Gründerpreis" (Saxon Founding Competition) of Futuresax. 
Propulsion systems receive autopilot
István Lőrincz, President and co-founder of Morpheus Space, adds: "With this newly gained momentum, we will increase our production capacity, upgrade our propulsion systems with an autopilot and various other software services that will enable the safe autonomous operation of satellites."
Morpheus Space produces the world's smallest, most efficient and most scalable ion beam propulsion systems to enable autonomous operation of satellites. Driven commercially, the number of satellites in orbit will increase to tens of thousands over the next few years. The startup's products provide a high degree of mobility for almost all satellite sizes. Networks of hundreds of satellites can be controlled safely (collision-free) and autonomously.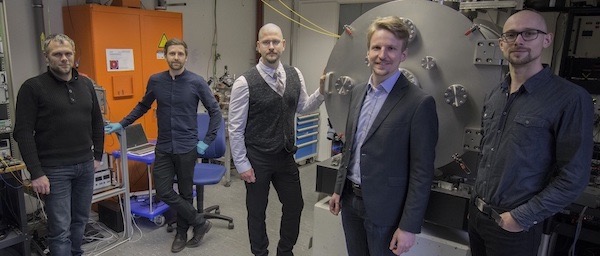 Evasive maneuver averts environmental catastrophe
The company recently proved that this is necessary. In July, the UWE-4 satellite, a one-kilogram nano-satellite of the University of Würzburg, successfully avoided a collision with a failed Iridium satellite with the help of its NanoFEEP engines. According to Morpheus Space, this averted an environmental catastrophe.