Staffbase is East Germanys first unicorn
Through a new round of financing, the experts for employee communication reach a valuation of billions. This puts them in an elite circle.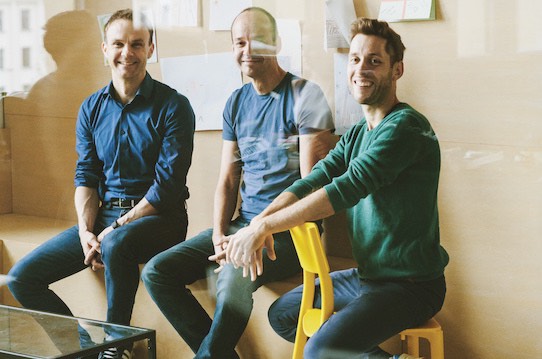 Chemnitz. Chemnitz-based startup Staffbase has received 106 million euros in a series e-financing round. The company announced that this is led by General Atlantic, a leading global growth capital provider. With the latest funding, Staffbase is now valued at over one billion euros, moving it into the small circle of German "unicorns." In eastern Germany – apart from Berlin – it is the first unicorn.
Achim Berg, Operating Partner at General Atlantic: "Staffbase's extraordinary growth shows that the company has struck a nerve in the global economy with its mission: Everywhere there is a strong need for closer involvement of the workforce in corporate goals."
600 employees in 14 locations
The new funding round follows the March 2021 Series D round of 122 million euros – also led by General Atlantic. Staffbase said it more than doubled its revenue in 2021 and grew its workforce to more than 600 from 50 nations across 14 locations worldwide. Other key milestones included the acquisitions of Bananatag in Canada (March 2021) and Valo in Finland (November 2021). In 2022, Staffbase would invest at least 50 million euros, including in the development of an academy for internal communications and the further development of "VOICES" as the industry's largest thought leadership conference.
"Staffbase has long since ceased to be just a provider of software. With us, communication managers get an all-round offer from consulting to training to personal exchange with thought leaders," said founder and CEO Martin Böhringer.
Customers from Adidas to DHL
Staffbase was founded in Chemnitz in 2014 and has become a fast-growing and award-winning provider of employee apps, internal email newsletter tools and modern intranets to improve employee communication. The products are used in over 1,000 organizations by a total of more than eight million people and regularly win awards. Customers include Adidas, Audi and DHL. Staffbase has 450 employees at eleven locations with headquarters in Chemnitz and offices in London, New York, Vancouver, Amsterdam and Berlin.